Hey all
Hate to give this any more attention than its getting but... well I really have no excuse lol just wondering if anyone is following it
Its really quite crazy, the whole judicial system it seems has morphed into a 'he-said/she-said' rumor-based MSM hype of personal belief. Out with the rule of law, in with a completely arbitrary, media-driven mass-witch hunt emotional system of judication.
Do you believe him? Do you believe the woman? Is it offensive to call the woman a liar? Is it more or equally offensive to call Kavanaugh a liar? Are people being paid off here?
How in the hell can any of it be conclusively proven one way or another? What sort of precedent is being set if the case is decided one way or another? Can anyone just accuse anyone of anything now, and if there are enough tears and media/'me too' social media support then the accused is ruined, and/or sent to jail? Or reversely, can rapists and abusers feel confident that their accusers will not be taken seriously, unless they have actual video evidence of the crime?
Moreover how/why is this such a massive focus of attention? Are there not FAR more serious concerns, crimes, and villains out there to focus on? Is this really worthy of full media attention across the board, when there is so much grander evil being unleashed in the world? Why is it that people are free and encouraged to hate on this one man as some public lynching of collective hatred, yet if anyone even utters the words 'migrant rapings' for example, they are equally lynched by the same people as racists or islamophobes, lol?
Seems to me to be a gigantic media circus distraction, where Dems vs Reps, men vs women, feminists vs opposers, Trump supporters vs trump haters etc etc etc are all pit against each other in a neverending battle where everyone knows that no conclusive proof can ever be given... and attention is magnetized to this one tiny issue when the agendas of the Grand Chessboard continue to fly completely under the radar of public attention
Its nuts.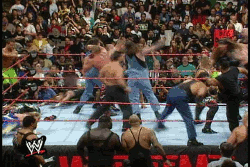 - For those of you who have been following the story, what are your thoughts? Is this an honest attempt to stop a vile man from reaching the Supreme Court? Or is this truly just a Dem attempt to smear the guy and throw him under the bus as he claims? Or is the whole thing a collective charade to distract everyone and execute a massive divide & conquer media charade?
- For those who have managed to
stay away
from the story, I applaud you and apologize for bringing it to your attention lol please carry on in the land of the sane