more highlights

Conor is a beast under those lights


---
Here he is coming out with a 'polar bear' fur coat with a SNAKE on the back.
Sometimes I wonder if Conor has made some kind of 'deal', lol... like Bob Dylan described, you can trade unlimited fame and fortune if you shake with the big boss. Conor's rise is almost magical, the way he owns the headspace is like nothing I've seen before, the way good fighters crumble, how everything worked in his favor beyond belief, now at 28 in the biggest paid fight in history.
Seriously, WTF
Does he have 'help'?
---
I've seen a longer clip of this where in the same interview Dylan is asked where his songs come from and he implies it comes from that same deal/pact... that he doesn't take credit for them.
If any of this might be remotely true... it makes Nate Diaz even more of a hero, lol
---
Hey there is talk now of CHANGING TO SMALLER GLOVES
WTF
That would be badass
These are apparently real tweets:
---
So am I the only one hyped for this? lol
less than 1 week away, this is NUTS!! 8 oz gloves??
I asked my gambling friend if he could spot me a $100 bet on McGregor, lol I think he's gonna win.
All science aside, his mojo soul energy is just too strong. Like he made a deal with Satan or something, lol the dude is simply overflowing with confidence and psychic power. You can't stop that shit, unless you're a Diaz
WHo's watching???
---
---
You guys are crazy, this is a fight for the ages. Some Royce-Sakuraba shit right here

A turning point in Martial Arts if Conor wins

WAR CONOR
---
The fight was ok. Conor's got to learn to put his chin down though. His head was just hanging out there for most of the match.
---
WOW, amazing fight!! I'm so happy Conor won. This changes everything
An MMA fighter beating the world's top boxer at his own game??? WHo would have guessed it?? I did!! I called that shit
So Awesome. Boxing is dead, Conor is a Martial Arts God. I'm so happy that woman-beater finally got his crow in the ring, and he couldn't have got it from a better opponent.
Amazing, Amazing, Amazing... We will be talking about this with our grandchildren; 'Grandpa, is it true that they used to fight where they were only allowed to punch from the waist up?" 'Yes, m'boy'. That was dumb. But Conor McGregor changed all that. Lets all say a round of thanks to Conor McGregor for ending that nonsense and teaching the world once and for all what Martial Arts is all about." Then watch the youn-uns argue about who gets to be McGregor for their pretend-time
LOL Mayweather's face as he got KTFO was hilarious, even better than Shad-Face. Sherodg Shoopers must be having a field day
All you doubters missed out. Bet you wish you'd dropped the cash to watch it now, don't you?? lol
FOOK THE MAYWEATHERS!!!!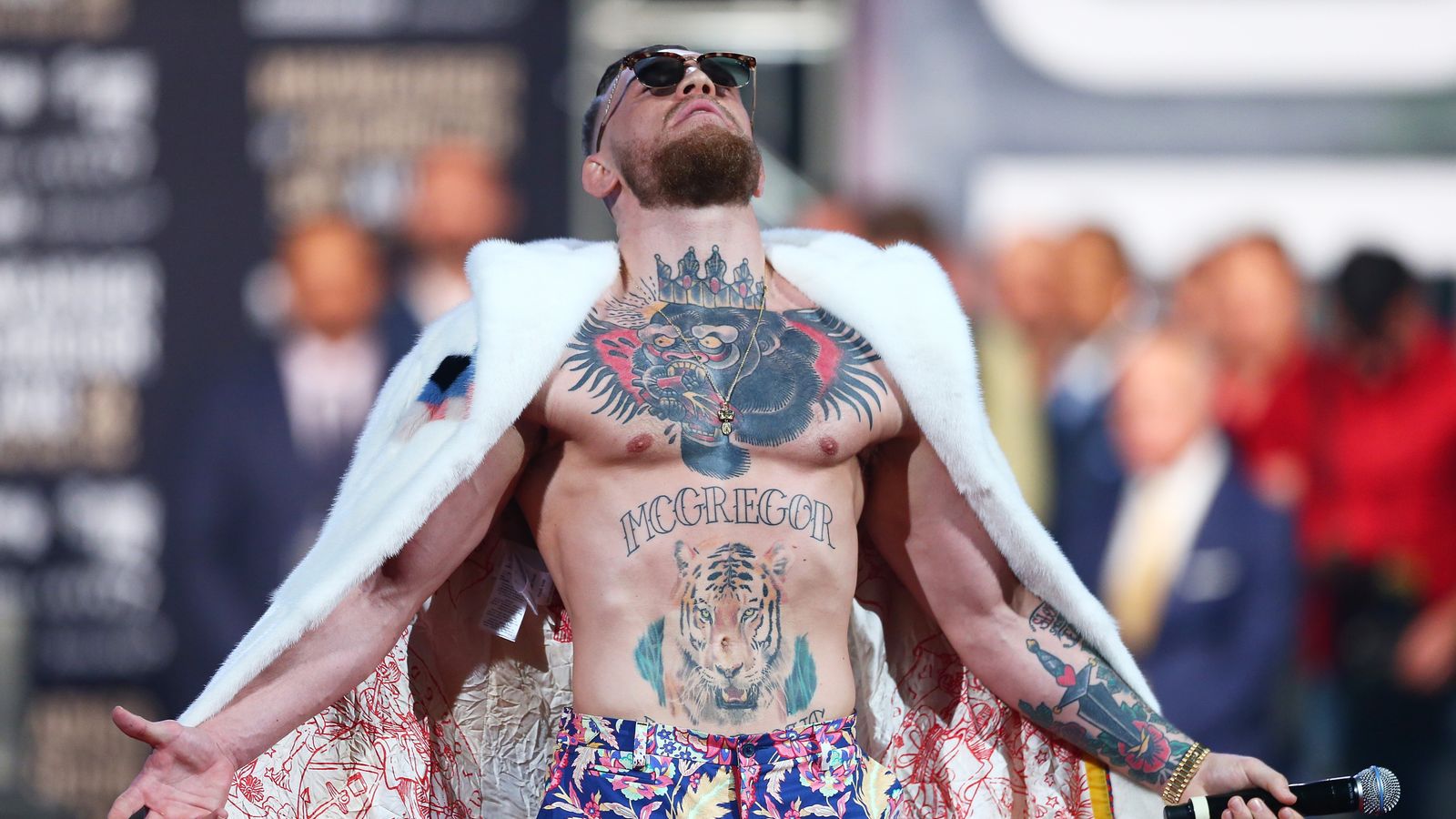 ---
Posts: 8097
Joined: Tue Oct 22, 2013 7:14 am
Reputation:

3018

Location: Smackdown Hotel at "the corner of Know Your Role Blvd
- You always fall for those fake hypes, boss!
Funny coming from someone that doesn't like pro-wrestling for being "fake"!

I'm not saying Conor is fake hype. But this fight was. But i would like to see him beat this scumbag that cheated against Big-Show on Wrestlemania!
- I rent this space for advertising
Don't be selfish, preserve this world for the next generations.
I'll never long for what might have been
Regret won't waste my life again
I won't look back I'll fight to remain
---
---
Who is online
Users browsing this forum: No registered users and 22 guests